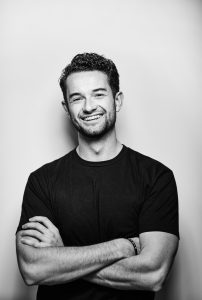 Zac Fox is currently a Sr. Channel Marketer for Under Armour. He oversees daily retail partner needs, creates brand marketing briefs, and manages a 360° go-to-market process for a $200 million business segment.
Previously, Zac served as the lead Art Director responsible for the rebrand of Adobe Document Cloud. He led the redesign of hundreds of web pages to unify visual brand identities. He served as a UX Designer for the development of Adobe Experience Cloud's brand new learning platform.
In addition, Zac served as a Co-Founder and Director of Marketing and Brand Development for Project Embrace, a medical nonprofit providing used medical equipment to underserved communities worldwide. Zac drove 1,000% growth for the nonprofit on a $0 budget through a global earned media push. All of this culminated in international recognition from D&AD Impact Awards for Civic and Community Engagement marketing.
Zac studied Strategic Communications at the University of Utah. He led a student advertising agency of 18 that worked with real-world clients across the nation. Here, Zac was awarded Designer of the Year by College Media, Business, & Advertising Managers.
When Zac is not busy working, he is a photographer for his ongoing book series, Morning Observations. Morning Observations was internationally nominated for Photobook of the Year by Communication Arts Magazine.