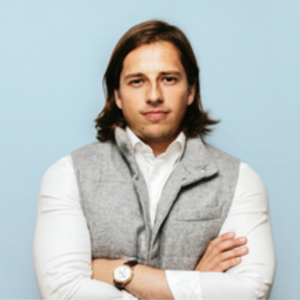 Yury Yakubchyk is the Co-Founder, CEO, and Chief Caregiver of Elemy (formerly Sprou)t, a tech-enabled provider of in-home Applied Behavior Analysis Therapy pioneering the future of autism care.
Previously, Yury was the Co-Founder and CTO at Life House Hotels, where he was responsible for Life House's unique online and software strategy while leading the product, design, engineering, digital marketing, and data analytics teams.
Prior to Life House, Yury was a Co-Founder and CTO at New York-based Wing (wingalpha.com, Wing Tel and Wing Call on the Apple App Store), a modern millennial-tailored mobile virtual network operator selling custom cellular subscription plans and mobile devices on the Sprint network. Wing is venture-backed by several prominent venture capital firms and angel investors. Prior to Wing, Yury worked in the financial services industry.
Yury is a self-taught programmer and digital product designer as well as a graduate of Johns Hopkins University, where he was a Woodrow Wilson Fellow. Yury is originally from Belarus and spends his time between San Francisco and New York City.