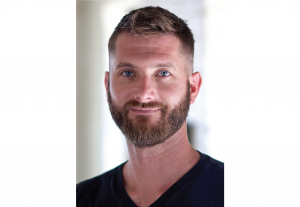 Nick Culbertson is the CEO of Protenus, a Baltimore-based data science company bringing AI and automation to healthcare compliance.  Under Nick's leadership, Protenus has been recognized by Forbes as one of America's Top Startup Employers, by Gartner as a Cool Vendor in Healthcare Artificial Intelligence, by CB Insights as one of the Most Innovative Digital Health Startups, and by Modern Healthcare as one of healthcare's Best Places to Work.
Nick was named one of "Healthcare's Entrepreneurs to Know" by Becker's Hospital Review and received SmartCEO's Executive Management Award. He was also named one of Baltimore's Top 40 under 40 and a finalist in EY's Entrepreneur of the Year Award.
Prior to co-founding Protenus, Nick served eight years in U.S. Army as a highly decorated U.S. Special Forces Operator (Green Beret). He holds a B.S. in from The Johns Hopkins University and currently serves on the executive board of The 6th Branch, a veteran-led community service organization in East Baltimore.  Nick is also an active volunteer with several Baltimore initiatives focused on building workplace equity in the startup community.