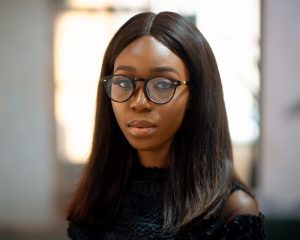 Lauretta Hamza is a strategic communications professional, passionate about the growth of businesses and brands leveraging her experience working in different domains; technology, the public sector and VCs, globally. She founded, co-owns and leads project/product development at Scribble, a Nigerian-Australian brand creating products and offering services to spur innovation within the creator economy.
Lauretta also addresses structural challenges to strengthen Africa's health and educational sector. In 2019, she founded Communal Health Support Scheme, a social enterprise cultivating relationships with governmental bodies as well as nonprofit leaders to prevent diseases, prolong life and promote access to quality healthcare services in marginalised populations. Recently, she co-founded Levers, a leading education-technology solutions provider aiding the rapid development of the educational sector in Africa.
She is building a community of technology inclined and innovative women in healthcare through a platform called TalesbyData.