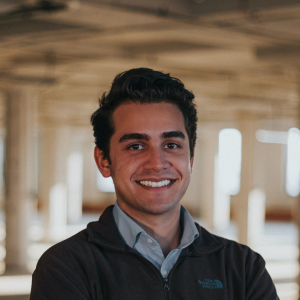 Ian McLane is the founding CTO of Sonavi Labs, a medical device company that commercializes smart auscultation tools for the diagnosis and management of respiratory diseases and illnesses, and remote patient management software. McLane is a patented inventor, holding 8 patents related to heart, lung, and speech sound pickup and analysis, and novel acoustic transducers designed for sounds propagating through the body and underwater. He is also a digital health expert with experience designing and deploying devices, AI algorithms, and software systems to clinical settings and trials domestically and internationally.
His company, Sonavi Labs, was named Best in Tech 2021 by the Baltimore Business Journal and Startup of the Year 2020 by Technica.ly Baltimore. The company has won several international competitions, is an alum of ETC Baltimore and UpSurge Baltimore, and is part of Johnson & Johnson's JLABS, Microsoft for Startups, and the West Coast Consortium for Technology and Innovation in Pediatrics (CTIP).
McLane has served on boards and technical workgroups for Johns Hopkins University, the Institute of Electrical and Electronics Engineers (IEEE), and The Lancet Commission on Diagnostics. He has been an invited speaker at conferences and workshops around the world, including in Switzerland, Bangladesh, and Saudi Arabia. He has mentored many student groups in Fast Forward through commercialization strategies, regulatory pathways, and grant and investment funding.
McLane earned a B.S. in Electrical Engineering and a B.A. in Romance Languages & Literatures in 2015, a M.S. in Electrical and Computer Engineering in 2016, and Ph.D. in Electrical and Computer Engineering in 2021, all from Johns Hopkins University.