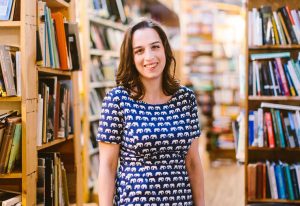 With nearly 15 years of experience as a student, administrator, and instructor at three of the nation's top ten research universities, Caroline Ouwerkerk is a passionate advocate and coach for students and young professionals, an experienced facilitator, and dedicated teacher.
Currently, she is the principal of Caroline Ouwerkerk Consulting, helping young professionals 2-12 years out of college leverage their strengths, skills, and priorities to find a more fulfilling career path. She has also joined Ennoble Venture Partners, a boutique consulting firm partnering with a range of start up and Fortune 250 companies to create high performance teams. In particular, she is the instructional designer and facilitator of THRIVE™, a highly-interactive 3 day workshop designed to transform a company's culture.
Previously, Caroline served as the Assistant Director for Student Leadership and Development at the Johns Hopkins University Center for Social Concern and was a lecturer in the Center for Leadership Education, teaching courses on leadership, service, and social entrepreneurship. For her work at Hopkins, Caroline received the Gilman Cup, for "consistent and meaningful contributions to students' lives outside the classroom," was nominated for Student Employee Supervisor of the Year, and was named one of three 2019 Hopkins Career Champions.
Prior to joining Hopkins, Caroline was the founding program director of the University of Chicago Urban Network, an interdisciplinary research initiative connecting faculty, students, and others working on urban issues. She also served as the program manager for social justice initiatives at the University of Chicago Community Service Center, managing a cohort-based introduction to social justice for first and second year students.
Caroline received her BA from the University of Chicago and her master's from the University of Pennsylvania. She also has a certificate in Creative Writing from the University of Chicago Graham School; and a certificate from the University of Chicago Booth School of Business Executive Program for Emerging Leaders. She also serves on the board of the IMPACT Conference on Service, Advocacy, and Social Justice.