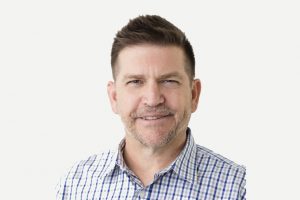 Bruce Cleveland is a Founding Partner at Wildcat where he focuses on early stage software startups that enable digital transformation across business, government, and education markets. Bruce enjoys working with companies that use technology and data to increase revenue and decrease costs.
An avid adventurer and sailor, Bruce enjoys the challenge of creating new companies and navigating new markets. He is interested in growing entrepreneurial hubs outside of Silicon Valley, with a particular focus on the Pacific Northwest. Bruce also is committed to sharing his knowledge and experience through the Traction Gap Framework®, which helps entrepreneurs navigate the critical go-to-market period between initial product release (IPR) and reaching minimal viable traction (MVT).
As a son of school teachers, Bruce supports continued education. He founded GreenFig to offer applied business science training to higher-ed students and individuals in job transition such as women returning to the workforce after child rearing and veterans returning from active duty to civilian roles.
Bruce held senior executive roles in engineering, product management and product marketing with companies, such as Apple, AT&T, Oracle and Siebel Systems. Bruce's last operational role was as a member of the founding executive team of Siebel Systems, where he served as senior vice president and general manager of Marketing and Products. In this role, Forbes and IDC credited him with creating the most effective B2B alliance program in the software industry. Bruce began his venture capital career at InterWest Partners, where he was the first investor and a former board member of Marketo, which held an IPO in 2013 and was acquired by Adobe in 2018 for $4.75 billion.
Bruce is also the author of the best seller, Traversing the Traction Gap and lectures on the Traction Gap Framework at various universities and industry events.
Bruce attended the United States Military Academy, West Point, and received a B.S. in business administration from CSU, Sacramento.