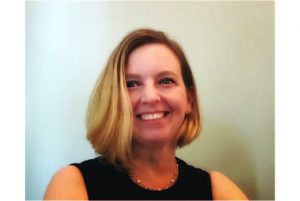 Barb White is an experienced strategist, entrepreneur, consultant, and senior executive whose clients have included Fortune 500 companies, Federal Agencies, start-ups, and C-Level executives. She has designed and executed transformational change programs centered on strategy, organizational effectiveness, and innovative capabilities. She founded The Avoka Group in 2019 to make these services more accessible to individuals and small businesses.
Prior to founding The Avoka Group, she spent 12 years with Accenture before joining a Washington-based start-up firm. As Chief Strategy Officer of Arc Aspicio, she was responsible for planning and delivering the firm's multi-year strategy that helped grow it into a profitable and sustainable organization winning awards for rapid growth, innovation, and a strong company culture.
She is a proud graduate of Johns Hopkins and in 2019 was also selected by Georgetown University as an Entrepreneur-In-Residence where she provides consulting and coaching to students and alumni to advance their entrepreneurial ventures.
.