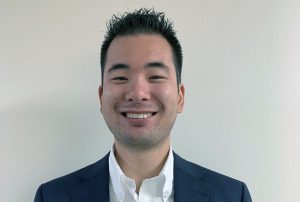 Aaron Hsu is the co-founder and CEO of ClearMask, a transparent surgical mask that allows patients and healthcare providers to communicate more naturally and effectively in stressful or scary situations, making healthcare more compassionate and human.
Founded in 2017, ClearMask has received funding from the National Science Foundation's Innovation Corps, Village Capital, Johns Hopkins Social Innovation Lab, Accelerate Baltimore, and more, scaling to almost $40M in sales the year ClearMask received FDA clearance. ClearMask has been recognized as one of Forbes Top 19 Innovative Startups to Watch at Google's Global Startup Grind Conference, Technical.ly's Invention of the Year nominee, and DC Inno's 50 on Fire. Aaron has also been named Forbes 30 under 30 and one of Baltimore's Top 10 BioHealth Startup CEOs by BioBuzz.
Aaron Hsu is a graduate of the Johns Hopkins University and the Johns Hopkins Bloomberg School of Public Health, and his work at the Johns Hopkins School of Medicine prior to ClearMask has given him the opportunity to work with a myriad of medical devices ranging from proof of concepts and startup prototypes to large MedTech companies.