PROFESSIONAL STAFF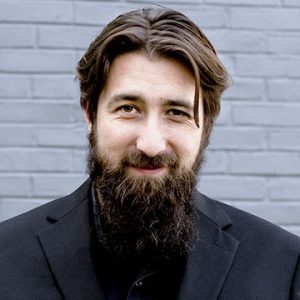 Josh Ambrose | Director of Student Ventures
Josh oversees all FFU initiatives facilitating JHU's student hub for entrepreneurship and innovation. With a diverse background in higher-education administration, he works with the rest of the team to accelerate ventures that create change and expand opportunity in Baltimore…and beyond! He likes talking with ventures at every level of starting up and will work diligently to help make the connections to ensure the next level of success.
EMAIL | LINKEDIN | APPOINTMENTS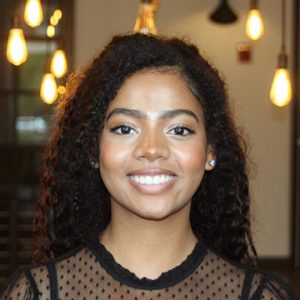 Kerry Ingram | Marketing & Operations Coordinator
In her role, Kerry oversees all marketing and media strategy for FFU, event coordination and planning, and space management. She would love to meet with any students looking to get advice on social media, marketing, and video strategies for their startup.
EMAIL | LINKEDIN | APPOINTMENTS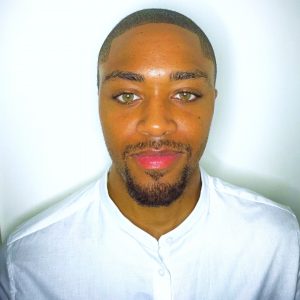 D'Mario Northington | Student Program Coordinator
Through his role, D'Mario helps manage the Spark Accelerator program and supports all of the student entrepreneurs who participate in it. He is happy to talk with students regarding early venture challenges, realistic goal-setting, and getting early adopters.
EMAIL | LINKEDIN | APPOINTMENTS
SPARK STRATEGIC ADVISORS
Sneha Batheja is studying Biomedical Engineering with a minor in Entrepreneurship and Management at Johns Hopkins. She is deeply interested in developing and discovering new disruptive technologies across various industries. She is passionate about entrepreneurship, with both operational and investment experience. At FastForward U, Sneha supports student ventures in product development, project management, and competitive analysis. She also consults about marketing, networking, and funding and develops content for FastForward U social media.

Jack Fischer is an MBA candidate at Carey Business School with nearly 10 years of professional experience building marketing and financial narratives for life science companies. His mission is to advance innovative products from the lab bench to the market, where they can produce a positive impact for stakeholders. At FastFowardU, Jack supports student ventures through positioning development, financial analysis, and business development strategy. He also offers brand development workshops, project management tips, and juggling lessons.
Lanre Ogungbe is always delighted in thinking about abstract ideas and a variety of subjects. He is an MBA student with a pathway in Analytics, Leadership and innovation. Lanre is deeply interested in technology startups as he is also a fintech startup founder in emerging markets and has worked with multiple teams. He hopes to help other startup founders scale through the earliest stages through FastForward U.
Javier Romanelli is studying Chemical and Biomolecular Engineering with a minor in Entrepreneurship and Management at Johns Hopkins University. He is passionate about getting people together to search for business ideas and bring them into the real world. As a career, he is interested in going into the tech startup space, either as an entrepreneur or as an advisor. At FastForward U, Javier helps student-run startups in product development, pitch deck optimization, and value proposition search. He also consults about sales strategy and marketing.
Bao-Tran Nguyen is an undergraduate who uses her psychology background, combined with her past experiences, to work with teams on UX design-related problems. She is inspired by entrepreneurs who, similarly to her own position, must wrestle with finding their own paths. Her other interests include immersive storytelling, sustainability, and centenarians.
Mahima Kaul is a current MS In Engineering Management Student with nearly 5 years of experience in building a disruptive C2C Marketplace in India. She has acquired proficiency in the cross-functional realm of technology consulting, software engineering and data analytics. Her interest lies in a technically balanced understanding of these areas; to analyze data-intensive problems, find opportunities to model scalable solutions in emerging markets focused on logistics, supply chain and consumer products.  She consults on product strategy, funding and pitch development for FastForward U.
INTERNS
Alex Escobosa is currently working at FFU as a Creative Intern. He is a sophomore at the Krieger School of Arts and Sciences and is majoring in Mol Cell Bio and thinking of minoring in Visual Arts. Alex is originally from the country of Mexico but has been living in the U.S. for over four years.

Connor Wall is a third-year undergraduate studying film, game design, and public health. As a marketing and design intern, he creates graphic content for social media. Committed to making systemic social change, Connor has worked to make fresh food more accessible at the start-up Seedling Hydroponics and more accessible storytelling through the Baltimore Collegetown.

Erica Avery is a sixth-year PhD student at Hopkins School of Medicine in the Cellular and Molecular Physiology program. She also majored in journalism in undergrad and held several editorial positions in our college newspaper back then. She often profiles accelerator teams as well as co-hosts our FFU podcast, among other assignments.
CONNECT WITH FASTFORWARD U