PROFESSIONAL STAFF
Josh Ambrose | Director of Student Ventures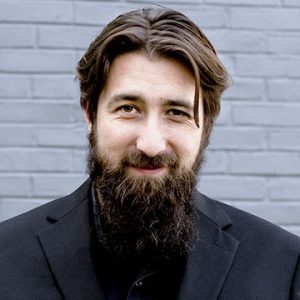 Josh oversees all FastForward U initiatives facilitating JHU's student hub for entrepreneurship and innovation. With a diverse background in higher-education administration, he works with the team to accelerate ventures that create change and expand opportunity in Baltimore…and beyond! He likes talking with ventures at every level of starting up and will work diligently to help make the connections to ensure the next level of success.
EMAIL | LINKEDIN
Paul Davidson | Assistant Director of Student Ventures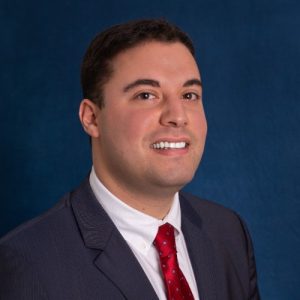 Through his role, Paul supports student entrepreneurs as they seek to launch or expand their ventures. He manages pre-orientation programs, curricular integration and experiential learning opportunities to create new opportunities for entrepreneurship at Johns Hopkins. He lives in Baltimore and it excites him that student entrepreneurs will be future leaders and changemakers in the city, region and beyond.
EMAIL | LINKEDIN | TWITTER | LEARN MORE
Elena DeBold | Marketing and Operations Coordinator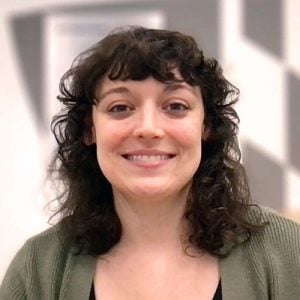 As a Baltimore-based artist, filmmaker and PR/marketing professional, Elena helps students cultivate creative marketing strategies to tell their unique stories. In her role, she also promotes the valuable resources available to student ventures at FastForward U. Off hours, Elena loves talking movies, animals, art, music and all things Baltimore. View Elena's art and film work on her website.
EMAIL | WEBSITE 
Sephora Saint-Armand | Student Program Manager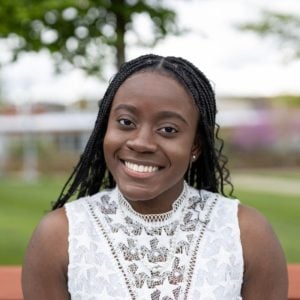 Through her role, Sephora helps manage the Spark Accelerator program and supports all of the participating student entrepreneurs. She enjoys engaging with students regarding early-venture challenges, realistic goal-setting, and getting early adopters.
EMAIL | LEARN MORE 

STRATEGIC ADVISORS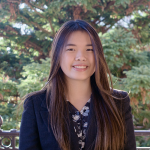 Alana is a sophomore studying biomedical engineering with minors in computer science and entrepreneurship and management. She is currently serving as an Associate at A Level Capital, a student run venture capital firm. She also performs computational research on campus as well as participates in multiple biomedical engineering design teams. Alana is passionate about exploring the dynamic world of startups and entrepreneurship, particularly in the realm of medical technologies.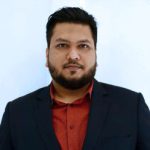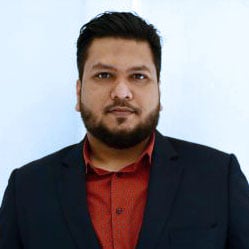 Fayez is an MBA candidate with a concentration in business analytics. He is passionate about inclusive and equitable growth through innovation and transformational leadership. Fayez has a diverse professional background and experience working with public, private and development partners. At FastForward U, he brings expertise in startup investment, social impact, IMM, startup storytelling, project management and partnerships development. Currently, he is a project advisor for UNDP's "Youth 21st Century and Digital Skills Development" in Bangladesh and has been selected as Impact Chair at JHU Net Impact Executive Committee 2022-23. Fayez was a NOREC fellow and alumni of the Diplomacy Training Program-UNSW, Australia.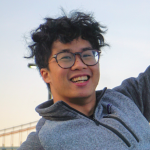 Joseph is a Ph.D. candidate studying materials science and engineering with an interest in translating immunotherapies for cancer and other diseases.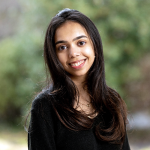 Nandita is a senior majoring in neuroscience and computer science, and she is passionate about the intersection of science, technology, and entrepreneurship. With over seven years of entrepreneurial experience, she has founded a climate-tech startup and worked in corporate strategy in digital health. As a strategic advisor, Nandita mentors early-stage student startups on building their venture and navigating the founder journey.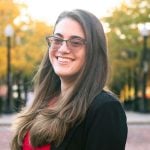 Selena is a senior studying biomedical engineering with a minor in entrepreneurship and management. She is incredibly passionate about the medical technologies industry and has led medtech startup teams focused on creating technologies for UVC sterilization and fetal therapy procedures. As a strategic advisor, Selena advises student teams on conducting market research, obtaining funding, and building their ventures from the ground up.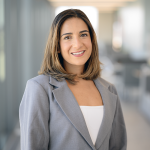 Shreen describes herself as a "pathological problem-solver with a focus on bridging the gap between healthcare and education." She used her voice as a Silicon Valley-based advocate for female entrepreneurship and innovation within the MENA diaspora and WomenTech Global Ambassador network. She has a background in startups, venture capital, and investment banking; post-MBA, her goal is to specialize in finance and investing. She belongs to the Global Shapers Community at the World Economic Forum and loves giving back to her community. Shreen understands the entrepreneurial journey can be daunting and looks forward to breaking down the science of business for founders and their ventures to set them up for success.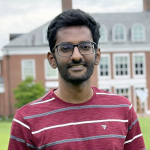 Srivathsan is an engineering management student with a focus on computer science. He comes with a broad range of experiences from both software and manufacturing industries where he helped introduce products featuring cutting-edge technology to the market. His greatest sources of motivation and excitement lie in embracing ambiguity, placing trust in the process, and crafting irresistible value propositions for the ecosystem. As a Spark Strategic Advisor at FastForward U, he is thrilled about engaging with budding entrepreneurs guiding them through every stage of their journey, from problem discovery to MVP development and testing.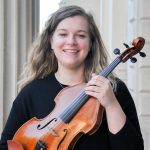 Wesley is a violist, violinist, educator, and music theorist based in Baltimore. She graduated with her master's degree in viola performance and pedagogy at the Johns Hopkins University's Peabody Conservatory in May 2023 and will continue with her Doctoral studies this fall. Previously, she earned two undergraduate degrees in Music Performance and Music Theory from the University of Georgia. Wesley currently teaches all ages and levels of violin and viola from beginner through advanced while also coaching chamber groups and sectionals for the Baltimore Youth Symphony Orchestra. Wesley has been a Strategic Advisor for the Spark Accelerator at FastFoward U since January 2023 where she advises a cohort of ventures in early development while she develops her own venture, The Practice Peg. Additionally, Wesley is a Teaching Assistant for Pitching Your Creative Idea, a business portfolio course taught at Peabody Conservatory focusing on portfolio development and grant writing.

INTERNS
Connor is a romance language major at the Krieger School of Arts and Sciences and member of the Johns Hopkins wrestling team. He will be in the graduating class 2026.
CONNECT WITH FASTFORWARD U