PROFESSIONAL STAFF
Josh Ambrose | Director of Student Ventures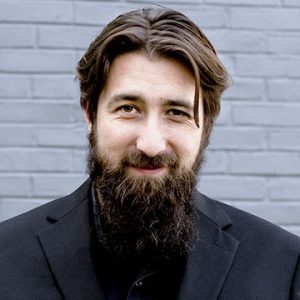 Josh oversees all FastForward U initiatives facilitating JHU's student hub for entrepreneurship and innovation. With a diverse background in higher-education administration, he works with the team to accelerate ventures that create change and expand opportunity in Baltimore…and beyond! He likes talking with ventures at every level of starting up and will work diligently to help make the connections to ensure the next level of success.
EMAIL | LINKEDIN
Paul Davidson | Assistant Director of Student Ventures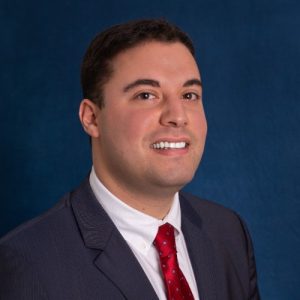 Through his role, Paul supports student entrepreneurs as they seek to launch or expand their ventures. He manages pre-orientation programs, curricular integration and experiential learning opportunities to create new opportunities for entrepreneurship at Johns Hopkins. He lives in Baltimore and it excites him that student entrepreneurs will be future leaders and changemakers in the city, region and beyond.
EMAIL | LINKEDIN | TWITTER | LEARN MORE
Elena DeBold | Marketing and Operations Coordinator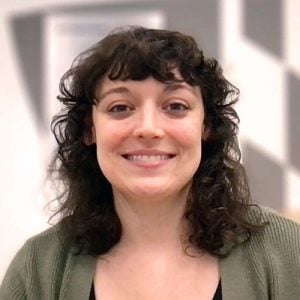 As a Baltimore-based artist, filmmaker and PR/marketing professional, Elena helps students cultivate creative marketing strategies to tell their unique stories. In her role, she also promotes the valuable resources available to student ventures at FastForward U. Off hours, Elena loves talking movies, animals, art, music and all things Baltimore. View Elena's art and film work on her website.
EMAIL | WEBSITE 
Sephora Saint-Armand | Student Program Manager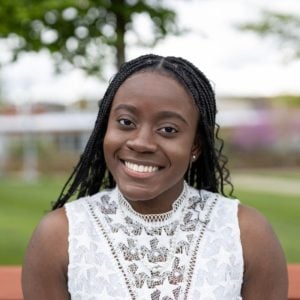 Through her role, Sephora helps manage the Spark Accelerator program and supports all of the participating student entrepreneurs. She enjoys engaging with students regarding early-venture challenges, realistic goal-setting, and getting early adopters.
EMAIL | LEARN MORE 
STRATEGIC ADVISORS
Email FastForward U to make an appointment with one of our Strategic Advisors.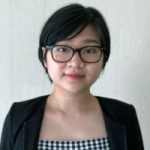 Bao-Tran is an undergraduate student who uses her psychology background, combined with her past experiences, to work with teams on UX design-related problems. She is inspired by entrepreneurs who, similarly to her own position, must wrestle with finding their own paths. Her other interests include immersive storytelling, sustainability, and centenarians.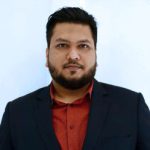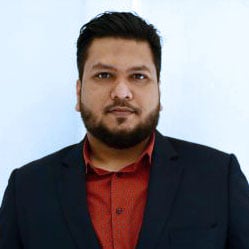 Fayez is an MBA candidate with a concentration in business analytics. He is passionate about inclusive and equitable growth through innovation and transformational leadership. Fayez has a diverse professional background and experience working with public, private and development partners. At FastForward U, he brings expertise in startup investment, social impact, IMM, startup storytelling, project management and partnerships development. Currently, he is a project advisor for UNDP's "Youth 21st Century and Digital Skills Development" in Bangladesh and has been selected as Impact Chair at JHU Net Impact Executive Committee 2022-23. Fayez was a NOREC fellow and alumni of the Diplomacy Training Program-UNSW, Australia.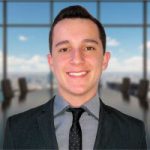 Javier is studying chemical and biomolecular engineering with a minor in entrepreneurship and management. He is passionate about bringing people together to discover business ideas and getting them off the ground. For the future, Javier wants a career in the tech startup space, either as an entrepreneur or as an advisor. At FastForward U, he helps student-run startups with product development, pitch deck optimization, and value proposition search. He also consults about sales strategy and marketing.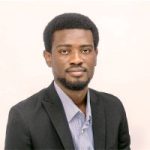 Lanre enjoys thinking about abstract ideas in a variety of subjects. He is an MBA student with a pathway in analytics, leadership and innovation. Lanre is a fintech startup founder in emerging markets and has worked with multiple teams. With a strong interest in technology startups, he wants to help other startup founders scale through the early stages.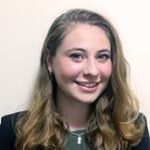 Leana is an MPH/MBA candidate and the former Director of Global Newborn Solutions (GNS), a nonprofit developing medical innovations to address the vital components of neonatal health and survival in resource-limited settings. Before completing her MS in Biotechnology, Leana was the founder and CEO of EMet Nanotech LLC, a nanoimaging drug discovery tools company. She has consulted for over 40 startups, developed curriculums for science professors and graduate students on how to commercialize research projects, worked on tech transfer for a Nobel Laureate, and created and implemented strategies for pharmaceutical companies. Leana is interested in understanding world challenges and how to create sustainable and impactful solutions.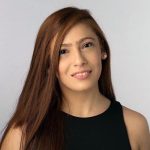 Mahima is an engineering management master's student with nearly five years of experience in building a disruptive C2C Marketplace in India. She has acquired proficiency in the cross-functional realm of technology consulting, software engineering and data analytics. Mahima's interest lies in a technically balanced understanding of these areas; to analyze data-intensive problems, find opportunities to model scalable solutions in emerging markets focused on logistics, supply chain and consumer products.  She consults on product strategy, funding and pitch development.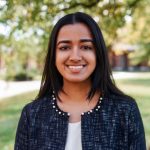 Sneha is studying biomedical engineering with a minor in entrepreneurship and management. She has an invested interest in developing and discovering new disruptive technologies across various industries. Sneha is passionate about entrepreneurship and possesses both operational and investment experience. At FastForward U, she supports student ventures in product development, project management, and competitive analysis. She also consults about marketing, networking, and funding and develops content for FastForward U social media.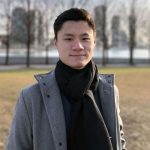 Paul is an engineering management master's student with working experience in tech consulting and the food delivery/e-commerce start-up industry. Through these experiences, he gained exposures to different types of projects, ranging from technology implementation, small business development strategies, software product management, and data analytics. Paul is looking forward to collaborating with student-led ventures and develop impactful solutions.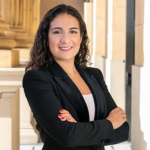 Shreen has been a leading Silicon Valley-based advocate for female entrepreneurship and innovation within the MENA diaspora and WomenTech Global Ambassador network. She is a Global Shaper at the World Economic Forum and is the Cofounder of Collabful, Inc., an education technology startup for virtual learning groups. Shreen has raised venture capital funds for Collabful and received her BS in cell and molecular biology from San Francisco State University. Currently, Shreen is pursuing her MBA at the Carey School of Business. Her desire is to learn how to create sophisticated financial models to supplement a career in venture capital.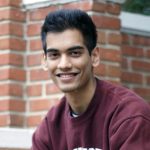 Suvin is pursuing his MS in engineering and has a background is in machine learning and product engineering. He has a sharp growth-oriented mindset and gets immense joy from collaborating with smart and kind people to solve challenging problems. Suvin is excited to make a positive impact at Johns Hopkins University.
Email FastForward U to make an appointment with one of our Strategic Advisors.
INTERNS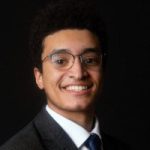 Connor is a third-year undergraduate studying film, game design, and public health. As a marketing and design intern, he creates graphic content for social media. Committed to making systemic social change, Connor has worked to make fresh food more accessible at the start-up Seedling Hydroponics and more accessible storytelling through the Baltimore Collegetown.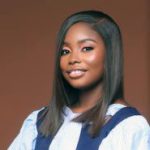 Michelle started out her career as a banker at the early age of seven in a game of Monopoly, spurring her decision to pursue a bachelor's degree in economics. Her interest in finance keeps evolving with every career step, gaining experience in financial management, anti-money-laundering, risk management, corporate banking and start-up advisory. Michelle is a first-year MBA candidate at the Carey Business School and excited about the opportunity to #buildforwhatsnext.
CONNECT WITH FASTFORWARD U