Spring 2020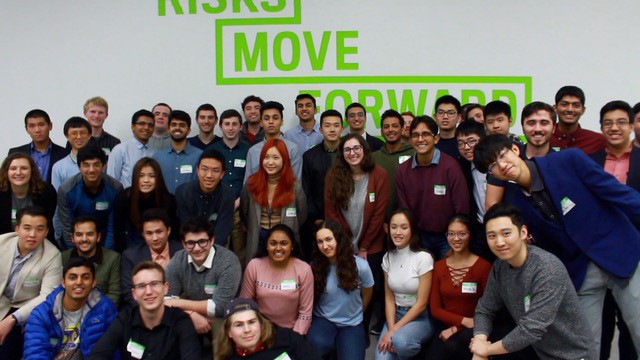 Fuel Teams
Benegraft — S

treamlining a complex technique used in rhinoplasty

procedures

.

Cellular Analysis Technologies — Improving the cell counting process in biology labs.
Health 3D — Creating 3D-printed equipment for pediatric patient education.
MonitOR — Automating surgical instrument recognition and usage tracking.
OxyGen — Bringing patients on long-term oxygen therapy more efficient, portable oxygen.
Relavo — Developing the PeritoneX, a device to prevent infection in peritoneal dialysis.
The New Norm — Transforming Red Solo Cups into fabric for use by apparel companies.
Uniporter — Organizing itineraries into smart calendars to match travel partners and optimize trips.
Spark Teams
Down — Minimizing the time it takes users to meet with their friends on social media.
FAB Lending — Offering students access to merit-based funding linked to their expected future earnings.
FlexMed — Creating a flexible patch that monitors inflammation post-surgery.
Kalaam — Optimizing the way you work on tasks based on your schedule and across platforms.
Ourstory — Publicly archiving personal yet historic stories.
Poof — Offering students convenient, door-to-door laundry service.
Project Jay — Analyzing drugs in clinical trials for probability of federal approval.
Seedling — Selling hydroponics systems and building hydroponics greenhouses in Baltimore food deserts.
sifter — Aggregating telemedicine companies for patients.
SpareTime — Providing customers with one place for all information about nursing homes.
UniMetrics — Connecting prospective college applicants with verified student mentors at universities.
Accelerator Alumni
Fall 2019
| | |
| --- | --- |
| Fuel | Spark |
| Aquatas | Bioswift |
| Braegen | Cellular Analysis Technologies |
| CortiTech | Feed |
| First Friday's Group | Flave |
| Ithemba | FORUM |
| | Good Friend Media |
| | ImagineX |
| | McCoy's Kombucha |
| | PediaCore |
| | Switchscopes |
Want to learn more about the Accelerator, which track is right for you, or how to apply?


Kerry Ingram
Marketing & Operations Coordinator, FastForward U