FastForward U's accelerator programming is an opportunity for student teams from across the University to work collaboratively to make progress on their ventures. These engaging, cross-disciplinary initiatives build skills, grow networks, and connect founders with other entrepreneurial students.
Teams are grouped by stage to allow students to learn together at a pace that makes sense for where they are on their entrepreneurial journey. Spark and Fuel tracks include a stipend and the chance to win additional funds at Demo Days.
Learn more about each track below:
SUMMER INCUBATOR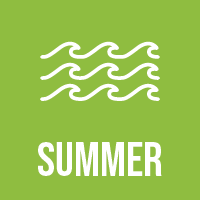 A new, six-week, co-working experience for student ventures ready to take a "deep dive" into building their startups. Student teams at any stage of development are invited to apply; program participants will be expected to work at least 20 hours a week at the FastForward U building while engaging in significant mentorship and networking opportunities. Students can also apply to live on campus and receive a small grant.
SPARK ACCELERATOR (re-opens fall '23)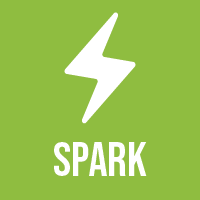 Early-stage track for teams to explore and validate their ideas.

Asynchronous online curriculum focuses on early venture basics, market research, customer discovery, and more.

Live, weekly MasterMind check-ins for brainstorming and feedback hour.

Teams who complete the experience are eligible for a $500 grant stipend and up to $2,500 in additional prize money at the end of the semester Showcase. 

Successfully completing Spark makes many teams ready for Fuel.
FUEL ACCELERATOR (re-opens fall '23)
Later-stage track designed to help committed ventures get market/investor ready.

Focuses on customer acquisition, marketing development, entrepreneurial finance, investor readiness, team-building, and more via customized attention (workshops, 1:1 mentorship, and more).

Weekly cohort meetings throughout the semester with special guests (founders, VC, JHTV staff, and more).

Includes multiple mentorship and industry connections as part of the program.

Teams who complete the experience are eligible for a $5,000 grant stipend and up to $12,000 in additional prize money at the end of the semester Demo Day. 

Successfully completing Fuel may help prepare teams for I&E Challenge Funding, the President's Venture Fellowship, and/or other accelerators. 
Meet past cohorts and watch Demo Day footage:
THE SOCIAL INNOVATION LAB ACCELERATOR (re-opens fall '23)
In addition to FastForward U's Spark and Fuel accelerators, JHTV offers an accelerator through its Social Innovation Lab (SIL) for mission-driven startups working towards a solution with a stated social or environmental impact.
Open to early-stage ventures with demonstrated traction (for-profit and non-profit).

Ventures work in a cohort structure with other Johns Hopkins University and Baltimore-area entrepreneurs.

Focuses on customer discovery, financial literacy and fundraising, impact measurement, storytelling, and more.

Provides access to a wide network of mentors, advisors, partners, and funders in Baltimore and beyond.

Offers the opportunity to win a $25,000 cohort prize.
Want to learn more about the Accelerators, which track is right for you, or how to apply?